---
Crowdify FB Groups
General Group
Cleantech Group
Bitcoin Group
Online Tools Group
Crowdify TV Group
CrowdifyTV
---
Become a Premium or Founding Member
A Gypsy Moment ~ soften Your Clothes Without Using Chemicals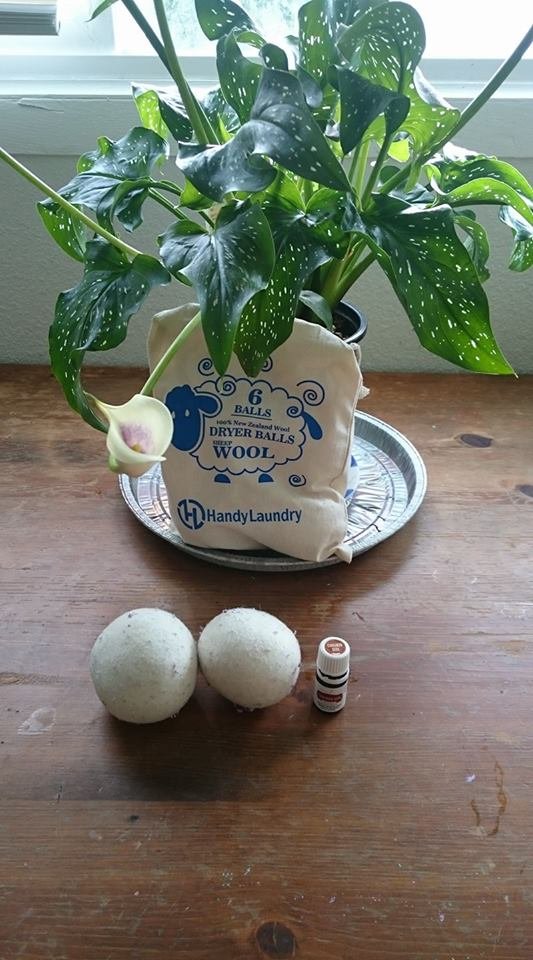 Drying Your Clothes And Living Green
Have you ever thought it would be nice to have soft clothes, smelling nice, and no chemicals. The answer is easy and re-usable too. The answer is 100 % Wool Dryer Balls or 100% Lambs Wool Dryer Balls. They come in a package of six and are completely reusable. I have had the two pictured there for some time and they are still almost like new (the other 4 are in the bag). Just toss all six in the dryer and it will help you dry them faster also. For a normal load of clothes, the balls also prevents static.
If you are washing high static things, like sweaters or fuzzy blankets, add some vinegar to a wash cloth and throw in the dryer with the clothes and balls. You can use either white or apple, though for the wash and cleaning I generally use white vinegar. The vinegar smell will dissipate and you will not smell at all. Your clothes should be static free.
If you like your clothes to smell exceptionally nice,you can add a couple drops of essential oil to 2 or 3 of the balls. My favorite oils for this are Lavender, Citrus, Lemon, and Cinnamon. The essential oils will keep your clothes smelling fresh and nice without any artificial fragrances.
There is no need for wash day to be filled with things you hate to use. Enjoy this adventure and stay healthy.